International Foundation For Art Research (IFAR) www.ifar.org
This article may not be published or printed elsewhere without the express permission of IFAR

September 11th:
ART LOSS, DAMAGE, AND REPERCUSSIONS
Proceedings of an IFAR Symposium on February 28, 2002
---


The Artist Residency Program in the Twin Towers, page 2

by Moukhtar Kocache



Many other projects dealt with the specificity of the Trade Center site. In a performance entitled The Land of Far Beyond, Susan Kelly embarked on a pilgrimage up the staircase from the first floor to the 91st floor. For My America (I am Still Here), Emily Jacir documented purchases from every store of the Trade Center, which revealed the mechanics of power in global trade and production. Taketo Shimada envisioned a project on the escalator steps entitled Meeting, for which he would write poetry on the escalator steps describing a love affair that arises after a chance meeting.

Kevin and Jennifer McCoy, new media artists, created a fictive company called Airworld, which, eerily, has a logo of two airplanes, flying in each other's directions and joined at the wings. Their company Web site had absurd advertising banners that critiqued the sterile language used by corporate America. One banner read Safe Ascent, another, Welcome We Are Air. During their residency the McCoy's also broadcast from their studios an FM radio signal that you could hear if you were driving on the West Side Highway.

Another important loss on 9/11 was access to the views, this particular vantage point on the city. These views and that particular vision of the city, its topography and geological profile provided a unique opportunity for individuals, whether at work in their offices, visiting the observation deck or dancing at Windows on the World. Subject matter for numerous paintings created in the residency programs, such as Joellyn Duesberry's Cloud Over Mid-Town Brooklyn and Manhattan and Sonya Sklaroff's WTC Series, these views of the city were also central to many sculptural, installation, or performance-based projects. Matthew Bakkom, in 1 WTC Cinema, explored issues relating to the building, the city, and architecture in film screenings that were open to the public. It was a beautiful experience to watch cinema and art films with the skyline of New York City visible through the windows. For Picture Motion, Douglas Ross installed motorized blinds on the windows, which, in a darkened room, created a stroboscopic effect—the city looked like a film projected in slow motion. The last work that was produced in the WTC studios, on September 4th, was a project by Naomi Ben Shahar. She invited her friends to a party and provided everyone with headlamps. The room was covered with mylar so the city lights and the movement of the partygoers intermixed in a sort of a liquid, reflective environment.

Countless projects were destroyed. Micki Watanabe's, Floorplan Collage: WTC 91st floor and 15 Park Ave. A project by Christyian Nguyen referencing the Asian panel landscape painting tradition, A Thousand Peaks and Myriad Ravines, had been installed in the Port Authority's offices (Fig. 3). Jeff Konigsberg's untitled work in progress that he had worked on for four months—carving, painting, peeling—creating an incredible three-dimensional experience out of dry-wall. Simon Aldridge's minimalist wall sculptures that reference skateboard and BMX structures, and Hot Fun in the Summertime, a piece which illustrated his struggle in rendering the towers as light structures that emphasized verticality but at the same time allowed light to come in and reflection to take place.

Just a week before the attacks, Justine Cooper moved all of her work from the past two years to the WTC studio. Everything was stored there during the attack, including her three-dimensional luminous sculptures of gene sequences, a sculptural MRI of her hands, and numerous photographs from electron microscopes (Fig. 4). Kara Hammond also lost many, many paintings and drawings. Again, she had stored some of her work from the past two years in the studio, including Showroom Floor, Voskhod Interior, and Concrete Warehouse (Fig. 5).




Figure 3. Christian Nguyen. A Thousand Peaks and Myriad Ravines, 2000. Drywall and studs. 180" x 85". Photo: LMCC

Figure 4. Justine Cooper. Lamine,1999.
ACE gene sequence, film, acrylic, stainless steel, halogen. Ht: 96". W: 8". (Base 14" W) Photo: LMCC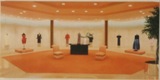 Figure 5. Kara Hammond. Showroom Floor, 1998.
Oil on wood. 24" x 48" Photo:LMCC
Continue to page 3